Truck Mounted Forklifts
Manitou Truck Mounted Forklifts have been built with productivity and safety in mind. These forklifts are versatile and efficient. Designed to be mounted at the back of a lorry or a trailer in less than one minute, truck mounted forklifts can be used for loading, unloading and delivering a variety of goods in a range of applications.
A Truck Mounted Forklift is THE handling solution for your deliveries and are a valuable asset to any industry that requires the safe and efficient transportation of goods regardless of the load or application. The Manitou brand offers material-handling machines equipped with a telescopic boom (TMT) or a mast (TMM). The range of truck mounted forklifts brings you extra service to the last mile of delivery and optimise your logistics
operations.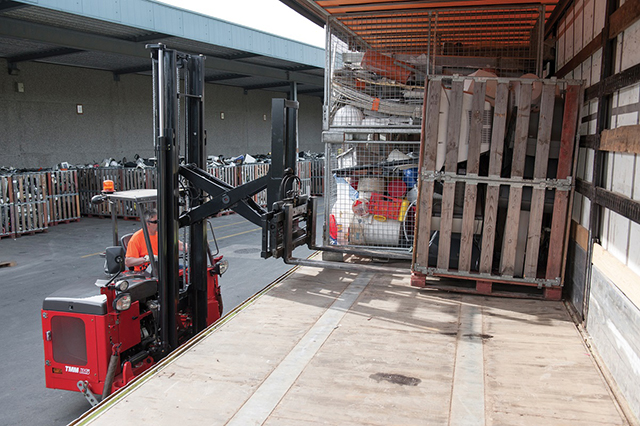 Truck Mounted Forklifts with Mast
TMF Trucks are packed with unique features which ensure high quality performance that maximises profitability and efficiency, all while working in the ideal
conditions of safety and comfort.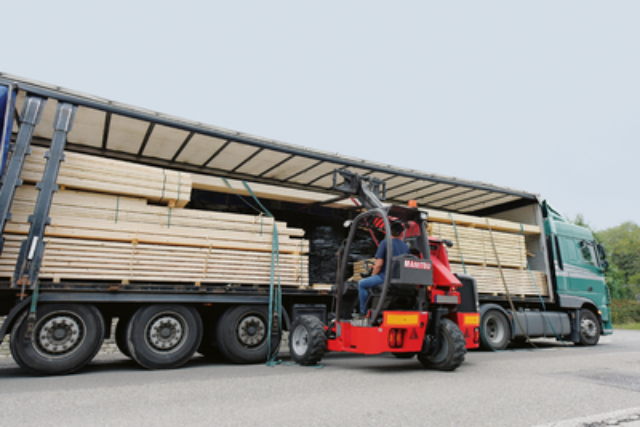 Truck Mounted Forklifts with Telescopic Boom
TMT trucks are the most efficient on-board material handling solutions on the market. Their performance makes them indispensable stand-alone machines for logistics, transporters and industry professionals.
Truck Mounted Forklifts Frequently Asked Questions
What is a Truck Mounted Forklift?
Truck Mounted Forklifts are forklifts which are attached to the back of your lorries or trailers. It is the handling solution for your deliveries. Regardless of the type of load or application (construction, deliveries to private individuals, events, etc.), you will find the solution in the Manitou Truck Mounted Forklift (TMF) range.
Mobile and powerful, the truck mounted forklift is always available to get as close as possible to the goods in challenging conditions. In less than a minute, your forklift is ready to load and/or unload any kind of load. The operator can effortlessly reposition it to move to the next destination.
What are the different types of Truck Mounted Forklift?
Manitou offers two ranges of truck-mounted forklifts for your applications: the TMT range (Truck-Mounted forklifts with Telescopic), offering 5 models equipped with a telescopic boom, the TMM range (Truck-mounted forklifts with Mast) offering 4 truck-mounted forklifts equipped with a mast.
What is a Truck Mounted Forklift used for?
Manitou Truck-mounted Forklifts have been designed to provide an additional services for material carriers. Allowing you to work in complete autonomy, they help you serve your customers and deliver materials to the last meter, in the best conditions of safety. In less than a minute, our truck-mounted forklifts are ready to load/unload all types of deliveries.
What are the advantages of a Truck Mounted Forklift?
Compared to industrial forklifts, truck-mounted units are lighter and more compact, and this makes them more manoeuvrable. Manoeuvrability and compactness is essential for accessing unloading locations that are too congested for bigger load-carrying equipment such as urban areas with limited access and construction sites with narrow spaces.
Due to their size and design Truck Mounted Forklifts, can place pallets and other material anywhere and do not require a traditional loading and unloading dock.
Truck Mounted Forklifts are mounted on the rear of a truck, so they don't take up valuable loads pace on the truck bed itself. Truck Mounted Forklifts improve productivity and cost efficiency of every delivery, because the 2-in-1 equipment can be operated by the same employee who can handle loading, transportation, and unloading door-to-door.
They offer a value added service for any delivery business. When using a Truck Mounted Forklifts, manual offloading of heavy materials is no longer required, thereby reducing risk of accidents.