Another Great Parts Offer – August 2020
1st August 2020

Posted by

Aoiffe McConaghy
Comments Off

on Another Great Parts Offer – August 2020
Use Manitou Genuine Parts for optimum performance, productivity and longevity of your machine.
Filter Maintenance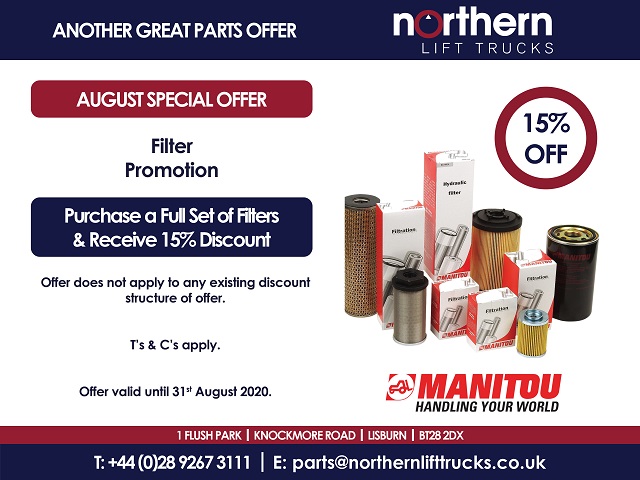 The maintenance of a machine and the quality of the filters are essential for its proper functioning, reliability, longevity and your daily safety.
Filters have a crucial role for the machine: they guarantee the proper functioning of the entire system, its cleanliness, and protects it from premature wear and tear. Don't make false savings, trust Manitou's expertise.
Which products should you use to maintain the machine?
For maintenance, use only Manitou original spare parts to ensure optimal machine performance: original filters, filter kits dedicated to periodic maintenance with all components required for 500 or 1000 hours maintenance, at an adjusted price!
The hydraulic filter guarantees your productivity, the air filter guarantees the good performance of your engine. The fuel filter collects and prevents water from reaching the distribution circuit, the oil filter ensures the good performance of your engine by protecting it from premature wear and tear, and by preventing the occurrence of deposits harmful to your circuit.It is therefore essential to make the right choice.
With Manitou's filters you are assured of optimal product quality and performance.
Alliance Tyres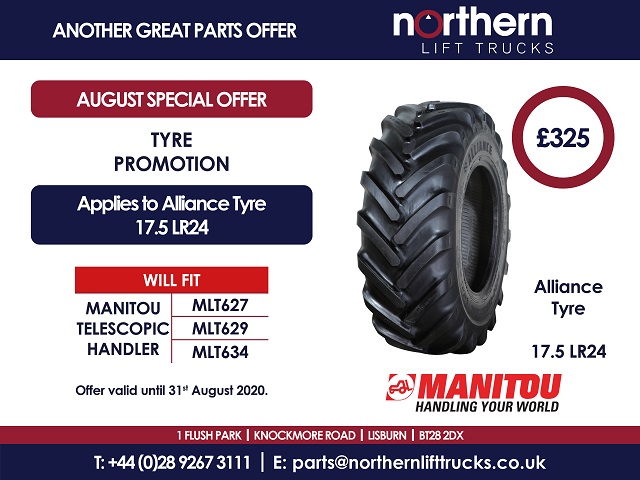 Tyres are very important elements when using a machine. Its functions are multiple:
Resistance: A tyre carries more than 50 times its weight and suffers more than 20 million deformations over its lifetime.

Endurance and adaptability: It must maintain all its performance on all road surfaces (tar, earth, pebbles, paving stones, cement, etc.) and in all weather conditions.

Specific structure: The tyres transmit power and trajectory. But in connection between the ground and the chassis, the tires absorb micro-shocks and vibrations thanks to the flexibility of their raw material and the specificity of their structure.

Total Cost Of Ownership (TCO): The tyre optimises fuel consumption. The tire's resistance to rolling effects and good maintenance largely determine fuel consumption, think TCO!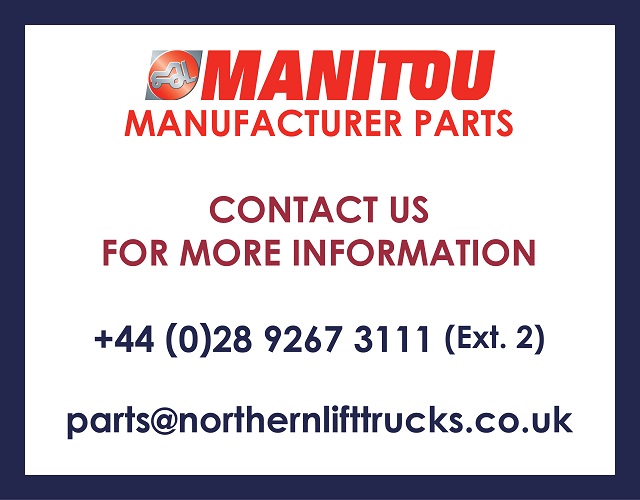 ⏰🗓️ Get monthly parts offers to your inbox, sign up below: